This resource page will provide you with links to various online services and products that I personally recommend when starting an online business.
Disclosure: There are some affiliate links below and I may receive commissions for purchases made through links in this post at no additional cost to you. These services and products I highly recommend when starting your online business.
Register Your Domain Name
I highly recommend this source that I have used for years. A very easy-to-use platform with simple instructions when searching and registering your domain name.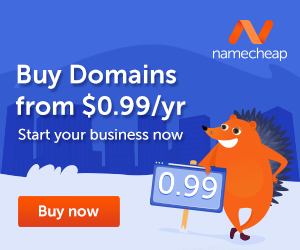 Hosting Your Website/Blog
Several hosting platforms are available, and many are very good, but from my personal experience, I would recommend Bluehost.com or NameCheap.com. Both have about the same features and benefits at reasonable prices and offer simple templates and easy-to-use instructions.
Build Your Email List
To operate a truly successful business you need to build a customer email list. AWeber is my only choice to build my list. Easy to use with valuable resources, I highly recommend AWeber. Sign up here
Outsourcing Services
Looking for someone to help you design the perfect website or blog, and help you create the perfect logo for your new business? Look no further than Fiverr. Check out the video below and sign up today.
With over 10 million daily active users, Grammarly is the most popular spelling and grammar checker on the internet. Grammarly analyzes a piece of text you've written and checks for any errors. The free version covers the basics (grammar, punctuation, and spelling), while the premium version offers best-writing-practice suggestions. If you are serious about starting a blog, then I highly suggest this valuable tool.